Finally, you've bought the house of your dreams and have the keys in your hand. You have to deal with a big move, which can be exciting and stressful. When you're not putting clothes away, you're trying to remember which utility bills you've already paid off.
The key to making a moving house much smoother is to stay organized and on top of your list of things to do. Most of us won't move more than a few times, so you can't expect to be an expert. But if you use our house-moving checklist, you'll be a pro in no time.
1-2 Months Before Moving
Decide the day when you will move.

Tell your landlord about your move if you are on rent.

Put your things in order.

Book removal services if needed.

Get your things insured if they belong to your landlord. It will save you from financial loss if they get damaged during movement.

To avoid unnecessary bills, tell your internet providers, telephone services, and utility companies about your move. 

"Royal Mail" will help you redirect and change your address details.
2 Weeks Before Moving
During shifting, you will need someone to care for your kids and pets, if any. Make these arrangements now.

Pack unnecessary items.

If you leave the area, put this in your doctors' knowledge.

If you have regular newspapers or journal deliveries, change your address with them or cancel deliveries.

Contact us if you have booked any removal company and know about the arrangements.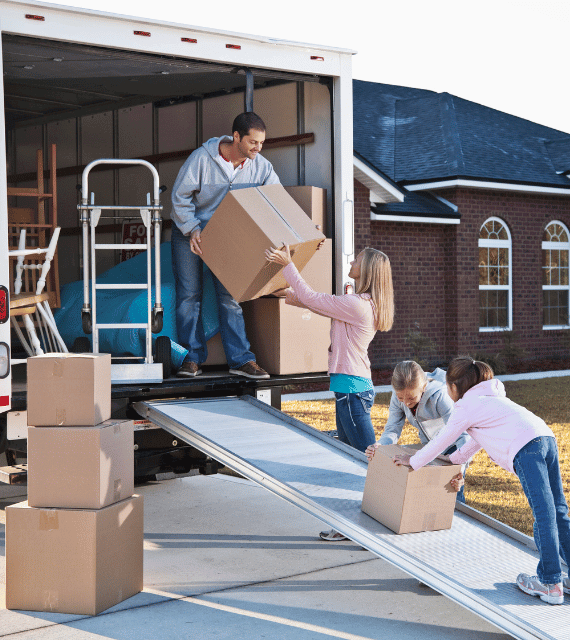 2 Days Left To Move Into A New Home
Think about the things that you will need at a very early stage in your new home. Pack them separately.

Your essentials will include basic crockery, cutlery, toilet stuff, cleaning products, scissors, adhesives, etc.

Put your important documents and valuables in a safe place.

Reassembling your electronics may give you a hard time. Take photos to make it easy at the new place.

Clean your refrigerator.

Collect keys from your estate agent or make time to do so.
1 Day Left To Move
Your packing must be complete.

Label boxes according to the stuff they contain. It will be easier to put them in the room they belong to.

Your mobile should be fully charged.

Take a look at everything. If anything is left, search your cupboards, rooms, hall, basement, etc.
The Day Of Your Move Arrives
Before leaving, note the meter readings at the present property. Do the same when you step into the new one.

You may leave information for the new inhabitant about the location of the stopcock, fuse box, thermostat, etc.

Please read the labels on each box and place them in the relevant rooms.

Take one more round of every corner to ensure nothing is left.

Don't overdo anything. Set the stuff one by one.
Congratulations…You Are In New Home
Registration at the electoral register won't be done automatically. Register yourself as soon as possible.

    

 

Acknowledge your utility companies with the meter readings you have taken.

Eat, drink, and be merry. It's your new home.