The feasibility and monetary benefits attract people towards letting business. Letting out is a valuable and profitable investment. It is safer and more beneficial as compared to other parallel investments. It is one of the most adopted retirement plans. The world has become a global village, and people are moving to other states within their country to go abroad for jobs or business. Letting would be the best option for you if you are going through any of these situations. It will allow you to hand over your property to safe hands.
Why Should You Let?
You will not only earn money, but it will also be a great relief that you can return after a specific time. As soon as you decide to switch jobs, your readiness for adaptability and mobility enhances your chances of availing better opportunities; if relocating hinders you from starting a new job, let is a quick solution. Letting out facilitates you in relocating and buying a new home as well.
Buy-To-Let
Mortgage companies are giving more opportunities to the landlords, and their games and conditions are also permissive and lenient for landlords, which is why buying to let has become a new trend in investments over the past few years. It is the safest method for generating wealth in two ways, firstly, through regular income in the form of rent, and secondly, the worth and value of your property will increase with every passing day.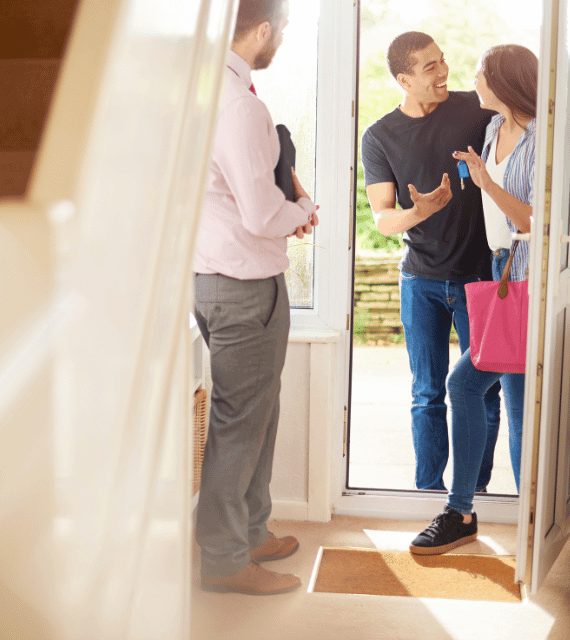 How To Choose A Property To Let?
Selecting an appealing and profitable property to let in is the most significant part of becoming a landlord.
Tips For Purchasing The Right Property
Locality – You should choose an area with basic facilities, e.g., Local transport links, good neighbours, a parking area, nearby grocery stores, and medical facilities.
Ideal Tenants – Tenants showcase may well be made up of different types of people depending on the rent and locality. It would be best if you remembered single people, students, working parents, newly married couples, Entrepreneurs, and busy professionals.
Perfect Property – Buying to let is not a matter of your choice. Rather, it deals with many technical aspects. You must consider the ideal tenants while purchasing a property for letting. A studio apartment, a flat, one, two, or three-bed house are great options to rent. You should check that the Health and Safety Regulation Department confirms your property. Getting a certificate from them requires new boilers, gas fires, and other appliances.
Preparing To Let – A tenant will never rely on viewing only one flat or house; he likes to visit many places and finalize it according to his convenience. So remember that your property will be compared with all other properties. We are proud of having the most professional and dedicated people on our team who will satisfy you throughout the procedure of letting your property.
How To Prepare The Let?
You must highlight some of your house's particular and exceptional parts, such as the garden, balcony, or driveway. It can also be a spacious bedroom or beautiful kitchen cabinets. The customer is always interested in your home, not your belongings, so the buyer should make your house an empty sheet to fill in. You must use proper lighting by using electric bulbs or by opening the curtains and windows. It will give a spacious and wide look to your house. You must check for the paint on fences, any wall that needs paint, and any sanitary articles that need to be changed. The home must be tidy.
Many potential buyers might be unable to see behind the scenes. Clients adopt the version of the house that is shown to them. You should present your house as an empty or new page to the buyer so that he can decorate it according to his choice and taste. Your neighbours can play a vital role in attracting buyers. Request them to greet the viewers of your property and talk to them about the locality. It will make a great impression on the client because buying a new house brings excitement and the fright of living in a new locality with new people.